Limit Break Mentorship Program Opens Applications For 2022
By Limit Break Mentorship Branding & PR Team on 11/04/2022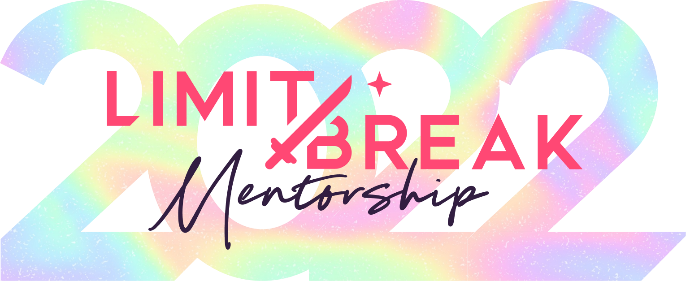 Limit Break, the UK games industry's largest mentorship program, has today announced that applications are now open for potential mentors and mentees for its 2022 intake.
The program, which supports people from underrepresented groups within the UK games industry to develop their skills and connections, is entering its fourth year, building on a record 2021, which saw more than 700 mentors and mentees participate from across the UK. Continuing their successful partnership with Out Making Games, Limit Break mentorship is open to anyone working for a UK-based games company that identifies as part of a marginalised gender, orientation or ethnicity group. This is made possible thanks to the generous support of sponsors and fellow #RaiseTheGame involved organisations Sumo Group, Robot Teddy, nDreams, Amiqus, Failbetter Games and Rocksteady. Along with other sponsors such as Anime Limited, Chucklefish, Tripledot and Kilburn & Strode LLP.
Participation is free, and through the Limit Break platform, mentees are matched with mentors from across the industry for the six-month program. All disciplines are welcome – from artists, designers and programmers to marketing, QA and studio operations specialists. Anyone with over five years' experience in any industry role is welcome to apply as a mentor.
In addition to regular meetings with their mentor, participants are also able to access a wide variety of Limit Break resources and support. For 2022, this will include tailored workshops and roundtables, social events, and a close-knit community for professionals to network, share knowledge and build friendships.
---
"We are so excited to be opening another year of Limit Break, and welcoming a new group of awesome participants to the community."
---
"Out Making Games is thrilled to be partnering with Limit Break for a second year. Through our joint efforts in 2021 we were able to open up the program to an even wider range of diverse people at every level of the UK games industry and we're working hard to make sure 2022 is even bigger and better."
---
Potential mentors and mentees can apply now through the Limit Break website here!
Applications open until May 1st 2022.