The Secret Story Draw - Unlocking Opportunities For Budding Artists And Animators From Underrepresented Ethnic Groups
By The Secret Story Draw Organisers Team on 17/05/2021
A brand new and unique initiative, The Secret Story Draw, has launched to find new talent in the animation, children's media and games industries. The scheme is dedicated to placing artists, illustrators and animators from underrepresented ethnic groups in some of the country's best creative studios.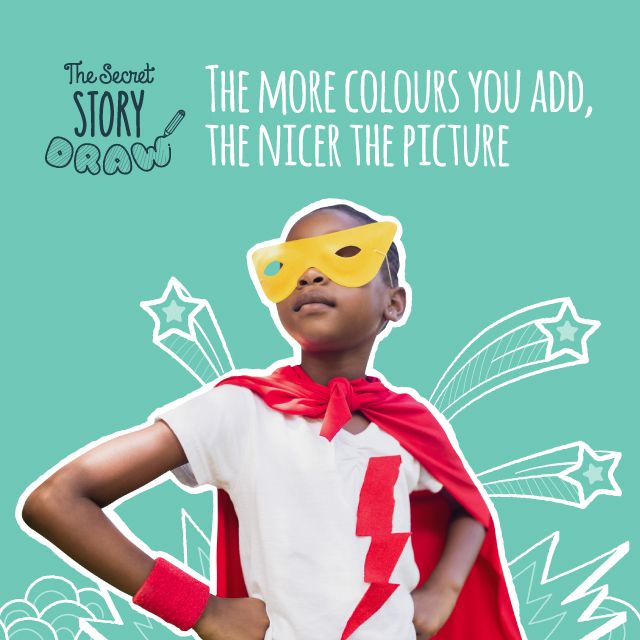 The Secret Story Draw sees some of the UK's most renowned children's writers provide an anonymous story written exclusively for the initiative, with promising animators and artists invited to bring the stories to life. The author of each story will remain anonymous until the winners are revealed in June.
Announced writers contributing stories include:
Keith Chapman (Paw Patrol, Bob The Builder)
Frank Cottrell-Boyce (Runaway Robot, Millions, Sputnik's Guide to Life on Earth)
Gillian Cross (The Demon Headmaster)
Adam Redfern (The Adventures Of Paddington)
Dan Freedman (Jamie Johnson, Unstoppable)
Swapna Haddow (Dave Pigeon!)
M.G. Leonard (Beetle Boy)
Mark Lowery (Socks Are Not Enough, Charlie and Me and The Roman Garstang Series)
Will Mabbitt (The Unlikely Adventures of Mabel Jones)
E.L. Norry (Son of the Circus)
Sam Sedgman (The Highland Falcon Thief)
Chitra Soundar (Where is Gola's Home)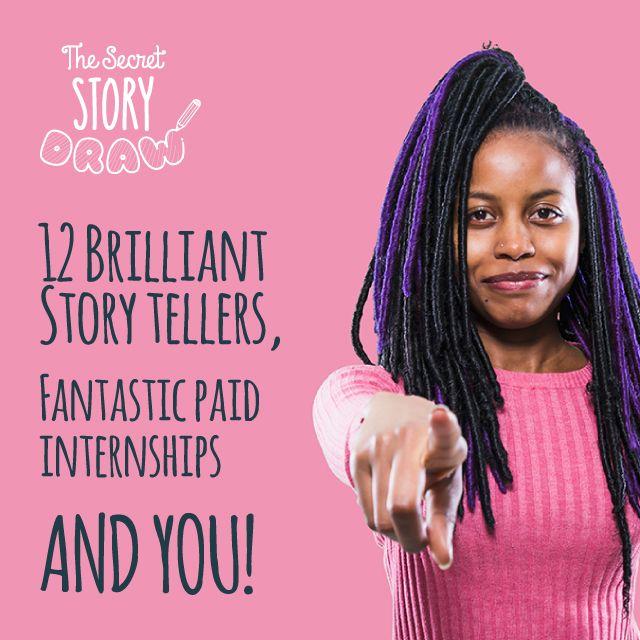 The Secret Story Draw organisers have recruited a stellar panel from the television and film industries, with winners earning themselves a paid internship with one of the top animation studios in the UK. Internships will run for at least three months and will be panel from the television and film industries, with winners earning themselves a paid internship with one of the top animation studios in the UK.
Announced judges include:
Axel Scheffler (The Gruffalo)
Jamila Metran (Director of Kids Network at Sony Pictures Television)
Elliott Palmer (Producer and consultant, King Bert Productions)
Steve Harding-Hill (Creative Director at Aardman Animations)
Tom Beattie (Head of Kids and Family at Tiger Aspect)
Tom Brass (Creative Director, Jellyfish Pictures)
Jackie Edwards (Head of Fund, Young Audiences Content Fund – BFI)
Louise Bucknole (VP Kids Programming UK & Ireland, Nick Network and Milkshake!)
Adam Campbell (Director of Product at Azoomee and Ukie Board Member)
Ted Ty (Global Head of Character Animation at DNEG)
Laura Henry-Allain MBE (Creator of CBeebies characters JoJo and Gran Gran)
Jodie Hodges (Literary agent for children's authors, United Agents)
Darren Nartey (Acquisitions Manager for all acquired Films and Kids content, ITV)
Selom Sunu (Illustrator and Character Designer)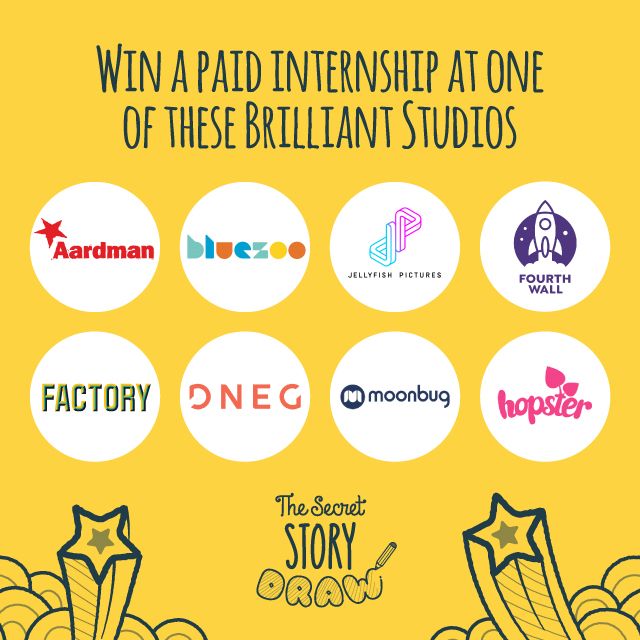 -----------------------------------------------------------------------------------------------------
"Finding ways to make our industry more diverse is not a new debate, but finding real, tangible solutions has been frustratingly slow. I am immensely proud therefore to be part of The Secret Story Draw initiative that pro-actively supports the vast amount of talent from under-represented communities in accessing and progressing through the children's media industry. Doing everything we can to ensure input from an inclusive creative workforce is vital if we want to make the quality, authentic content that speaks to the diverse viewing community we serve, and we need increased diversity behind the scenes just as much as we need it on screen."
Chair of The Secret Story Draw judging panel - Jamila Metran, Director of Kids Networks at Sony Pictures Television
-----------------------------------------------------------------------------------------------------
The Secret Story Draw is in association with various industry partners including the DCMS funded Young Audiences Content Fund, which is managed by the BFI and supports the creation of unique and distinctive content for young audiences, BAFTA Kids, The Children's Media Conference, ScreenSkills and Macmillan Children's Books.
While entrants are working and honing their skills inside one of these industry leading companies, they'll also have access to a established industry mentor, who will nurture them to make the most of the opportunity and help them make decisions about their future growth and direction.
Furthermore, a series of money-can't-buy creative workshops will be offered by industry insiders dedicated to giving entrants the inside track on everything they need to know to take their talent to the next level. Mentors, sessions and speakers will be announced in due course.
Illustration and animation in the creative sector still has some way to go to truly offer meaningful employment opportunities for underrepresented ethnicities. The Secret Story Draw's mission is to ensure that the people creating content for young people in this country are as representative as possible.
---
Entries are now open and applicants must be 18 years or older at the time of the competition closing date, which is 28 May 2021, with winners announced in June 2021.
For further information, details on how companies or individuals can support or fund the initiative and guidance on how to enter please visit www.thesecretstorydraw.org.