Tentacle Zone Incubator - Supporting The Next Generation Of Underrepresented Founders!
By Nisha Valand, Programme Director for Tentacle Zone at Payload Studios on 23/02/2021
Created by Payload Studios, The Tentacle Zone is a game focused programme based in the centre of London that offers a range of services and activities to those interested in the games industry:
Co-working Space - We are a friendly and inclusive community with a workspace dedicated to the videogames industry. We are a fully serviced co-working space offering hot desks, permanent desks, private offices and meeting rooms. All residents have access to our virtual program of events too.
Events & News - To become a friend of the Tentacle Zone community, you can sign up to our newsletter. We'll share updates across our initiatives and you'll be the first to hear about new industry wide events that we are hosting.
Exhibition Services - Payload Studios has been running The Tentacle Zone stand at EGX, Insomnia, Rezzed, Rooster Teeth Expo, MCN Comic Con and other shows across the UK. Since 2016, we have supported 200+ games via the stand.
Residents - Our resident studios range from start-ups to scale-ups and we have created a close knit community that supports each other through peer-to-peer learning, knowledge sharing and swapping connections. These benefits have translated digitally via our virtual roundtables and socials.
We recently opened applications for the new Tentacle Zone Incubator, a new venture by Payload Studios.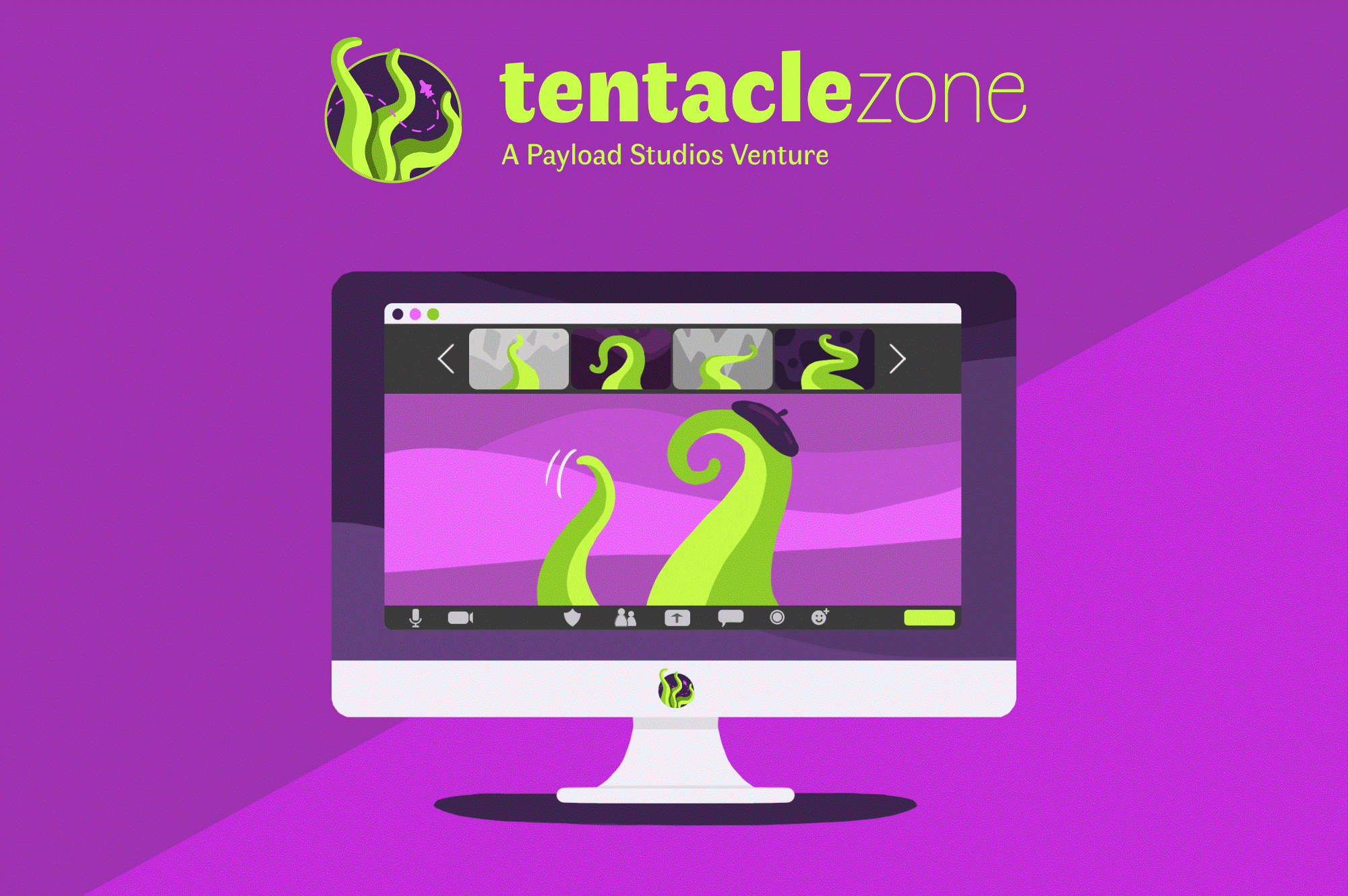 About the programme
Our aim for the 4-month incubator is to help early stage developers (founders) from underrepresented groups to build a strong foundation for their business and game. With the help of our partners we are able to offer up to 8 places on the incubator for free to participants. We're welcoming applications from individuals who identify with one or more of the following underrepresented groups:
POC.
Low socioeconomic backgrounds.
LGBTQ+ and underrepresented genders (cis women, trans women, trans men, non-binary and and other non-cisgender identities).
Disabilities
Neurodiversities.
The incubator programme will start in mid-March, closing in mid-June 2021, where we'll help participants with technical know-how as well as mentoring and connections throughout the programme - whether they are an individual or have a team. A unique element of the programme will be peer-to-peer learning across our more established studios who are residents of the Tentacle Zone Workspace and virtual community.
Participants will learn skills and experience the material through sessions across different tracks that include:
Team Building.
Business and Finance.
Design.
Development and Production.
Marketing and PR.
Pitching and Public Speaking Support.
We will also have a core focus on soft skills and confidence building!
Industry partners
By working with like minded industry partners, we hope that this games incubator programme will be an opportunity to leverage our Tentacle Zone initiative to enact positive change within our studio and the wider industry.
Thanks to our partners:
About Payload Studios
In April 2019, Payload Studios launched its diversity and inclusion initiative - Game On. Making workplaces and the industry more inclusive and diverse is not an overnight task. But the more we learn about diversity and inclusion, the more we realise that we should, and can, be taking action to challenge the inequity in the games industry; which is where the Tentacle Zone Incubator is an important endeavour for us. We are proud to also have been a launch partner for the #RaiseTheGame pledge.
---
There is still time to apply for a place, up until 24th February at 5.00pm GMT. The programme is completely free for participants.
To keep up to date with more news on the incubator, follow them on Twitter or contact them at incubator@tentacle.zone for any questions!