One Year-On Pledge Partner Case Study: Mediatonic
By The Editor on 22/02/2021
As part of the 1 Year Anniversary for #RaiseTheGame we asked pledge partners and supporters to produce case studies for us to put towards our One Year-On Report.
The report is the pledge's first accountability activity for partners and supporters, by giving organisations involved the chance to spotlight and talk about their involvement in the pledge along with all the equality, diversity and inclusion (EDI) efforts they are doing!
The aim of the report is not to name and shame organisations if controversies have occurred, or there are no developments in particular areas for some time, but to encourage and normalise honest conversation around recruitment, work practices and external representation. Giving those involved in the pledge a chance to reflect, be transparent and review their activities - to be accountable and see where they are doing good and/or can improve in.
On the other hand, the report is also about rejoicing best practice and the achievements many of our pledge partners and supporters have attained on their EDI journeys either on their own or with the help of the pledge. As #RaiseTheGame is all about collaboration and learning from each other - thus allowing our pledge partner and supporter case studies to also act as a resource for other games businesses and organisations to learn from and see how their peers are improving diversity and inclusion in their workplaces.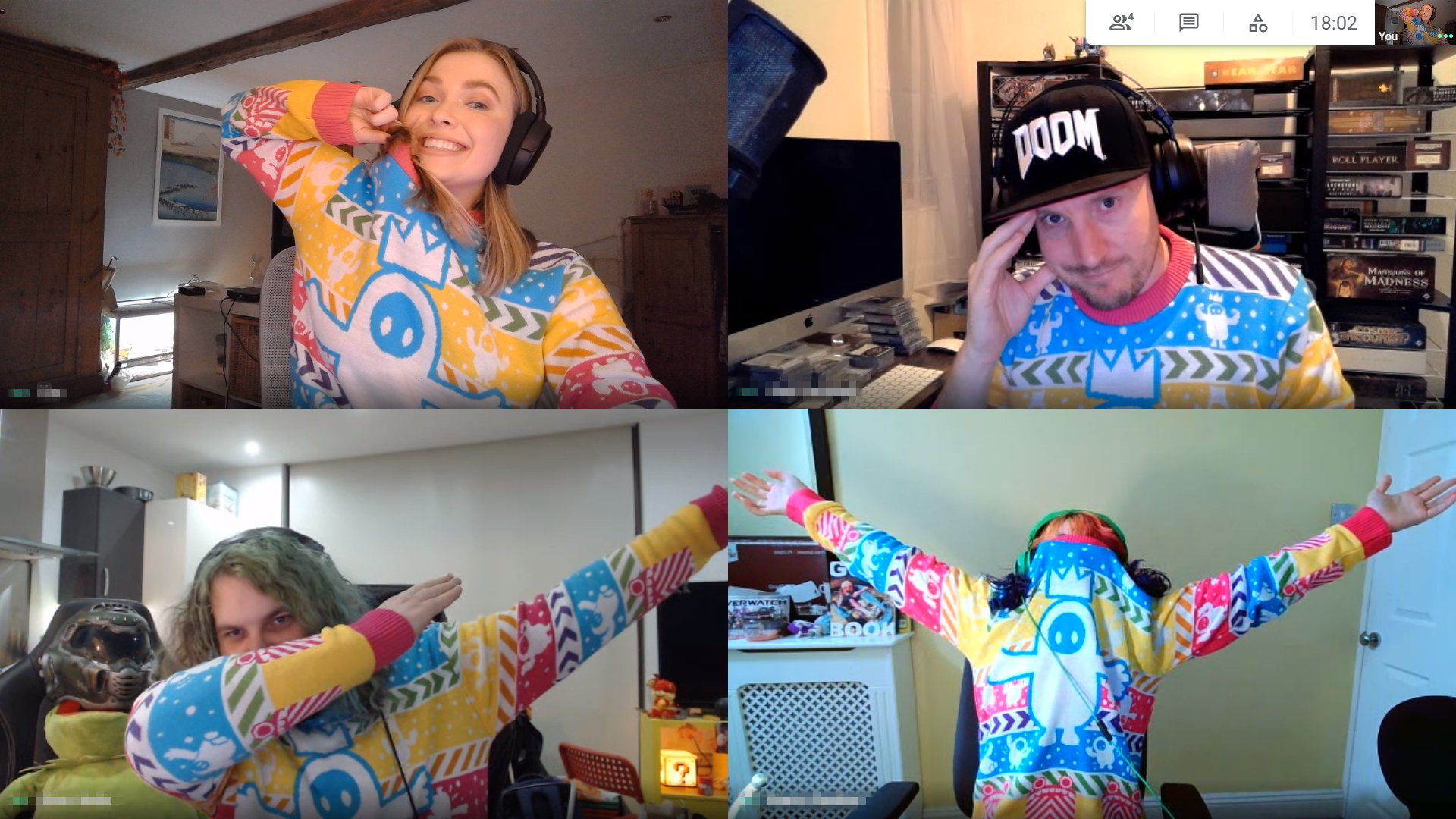 Here's how one of our Pledge Partners, Mediatonic, are developing their business through EDI and support from the pledge:
Signing up for the #RaiseTheGame pledge was really important to us as a way of signalling our commitment to diversity and inclusion to our team, our players, and to the rest of the industry. Being part of the pledge initiative also means we are happy to be held accountable for that commitment.
Upon signing up for the pledge one year ago, the very first thing we did was to conduct our own version of the Diversity Census Ukie developed with the University of Sheffield in 2019 so that we were able to take stock of our position in comparison to the UK games industry, and the general population. Having a clear understanding of how we were performing at the date of the census also gave us a baseline to work from that we could measure ourselves against in the future so that we can see whether the changes we are implementing are moving the needle in the right direction.
What we learned from conducting our census, and comparing our data with the Ukie census, was that our data ratios were largely comparable with the UK industry in most areas, and significantly ahead in others, but we still have a lot of work to do to ensure Mediatonic reflects the diversity of the UK population. It really helped to highlight the areas that needed the most urgent attention.
So, what have we done?
Pillar 1: Recruitment
Firstly, we reviewed the job descriptions we use in our recruitment advertising using specialised software to ensure that the language we are using to talk about ourselves and our roles is non-gendered and is as inclusive as possible.
We've also made a conscious effort to address the gender imbalance by targeting ourselves to hire more women into the business. We could see from our data that we were particularly imbalanced in the upper quartile of our population and in the last 8 months have hired 8 women into that upper quartile, with clearly more work to go.
Pillar 2: Work culture, retention, training and overall inclusivity towards staff
The biggest change to our business since we joined the pledge is that we openly talk about diversity and inclusion much more than we did previously. Our CEO and People teams have presented to our team at All Company events. A number of times this year to discuss diversity and inclusion within Mediatonic, to declare our commitment from the top, and to talk about initiatives we are launching not just to attract more diverse talent, but also to help us foster an inclusive environment so that our team feel welcome, safe, and appreciated no matter who they are. We now regularly include D&I updates in our monthly All Hands meeting to keep everyone informed.
One initiative which has had a significant impact has been the launch of our Culture Ambassador scheme. Our Culture Ambassadors are a diverse group of team members representing MT newbies, MT OGs, different disciplines, teams, locations, genders, and backgrounds. Their role is to represent the voices of our team and to make sure everyone gets heard. Our Culture Ambassadors' first project was to develop our Code of Conduct which articulates what we expect of each other as Mediatonic people, how we protect our people from harm, and where to turn to for support.
We also feel providing better education to our team on matters of diversity and inclusion is incredibly important, so this year we have introduced Diversity and Inclusion training which is compulsory for all. The training aims to raise awareness of the barriers which stand in the way of an inclusive environment, and educates us on how to be more aware of our own biases, and how we can challenge the biases of others. We have also built diversity and inclusion into the training we provide for our managers, so that everyone responsible for managing people at Mediatonic is aware of their responsibilities towards safeguarding their teams.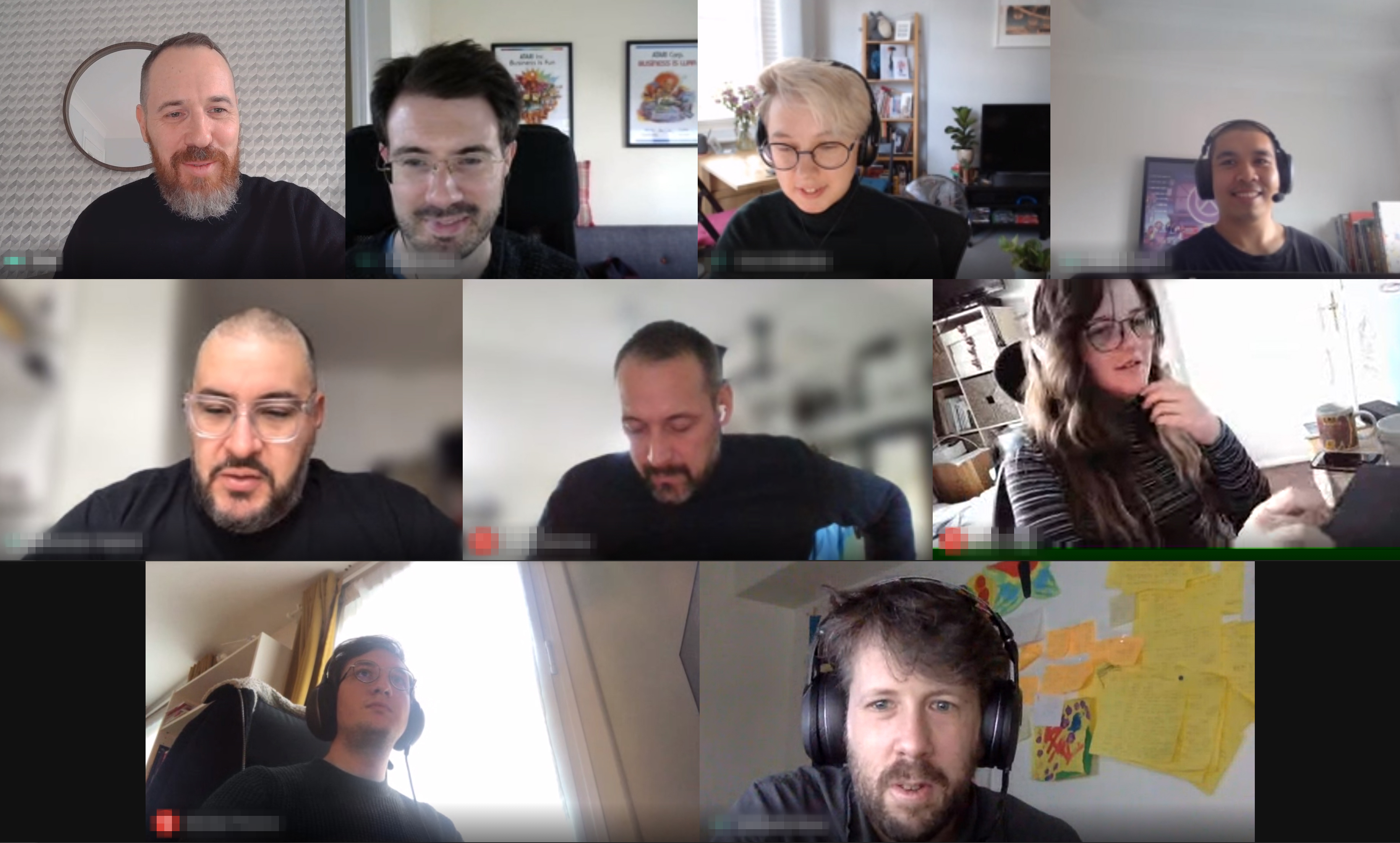 Pillar 3: diverse and inclusive representation in our games, events and all other activities
At Mediatonic, one of our core values is that we make games for everyone to enjoy.
Since committing to the #RaiseTheGame pledge we have sought to build partnerships with like-minded organisations who are working towards a common goal of a more diverse games industry, including partnering with the following organisations:
Code Coven - to sponsor Unity courses for three students of BAME backgrounds.
Coders of Colour - to develop a curriculum including the launch of an Introduction to Mobile App Development programme in November 2020.
Association For Black and Minority Ethnic (AFBE) - whose mission is to promote higher achievements in education and engineering particularly among people from black and minority ethnicity (BME) backgrounds. We are working with them to support the set up and running the coding programme for school children.
Video Game Ambassadors (VGA) programme - develop educational content to help bridge skills gaps, internships for careers, and continuing to strengthen our partnerships by giving support and visibility to the work of existing programmes and initiatives.
In a COVID environment, our support has been predominantly financial but we hope to involve our teams in hands-on support and mentoring with these partners which will also be helpful in building skills and raising awareness of diversity and inclusion challenges.
Signing the pledge has given us confidence in building relationships with these organisations; by focusing on partnerships that can drive future talent and diverse entry into the industry, we feel excited to be part of a long term approach to greater diversity in our industry and company.
-----------------------------------------------------------------------------------------------------
"The qualities that show up in diverse and inclusive companies, such as innovation and resilience, are a huge part of how our games community continues to grow. We are delighted to be a part of Ukie's RaiseTheGame pledge, as we have seen focus in this area is helping us unlock the power of Diversity and Inclusion as not only an enabler of our business performance, but as an important way to strengthen our company culture."
Annie Clare, Head of Studio Operations at Tonic Games Group
-----------------------------------------------------------------------------------------------------
Summary
Since signing up to the pledge, we've received extremely positive feedback from our team, but more importantly, what we have found is that our team is much more active in holding us to account to deliver on our commitments to the pledge, and on giving us feedback on our diversity initiatives. The pledge has helped energise and motivate the whole company from top to bottom to do better.