One Year-On International Pledge Partner Case Study: Fishlabs
By The Editor on 12/02/2021
As part of the 1 Year Anniversary for #RaiseTheGame we asked pledge partners and supporters to produce case studies for us to put towards our One Year-On Report.
The report is the pledge's first accountability activity for partners and supporters, by giving organisations involved the chance to spotlight and talk about their involvement in the pledge along with all the equality, diversity and inclusion (EDI) efforts they are doing!

The aim of the report is not to name and shame organisations if controversies have occurred, or there are no developments in particular areas for some time, but to encourage and normalise honest conversation around recruitment, work practices and external representation. Giving those involved in the pledge a chance to reflect, be transparent and review their activities - to be accountable and see where they are doing good and/or can improve in.

On the other hand, the report is also about rejoicing best practice and the achievements many of our pledge partners and supporters have attained on their EDI journeys either on their own or with the help of the pledge. As #RaiseTheGame is all about collaboration and learning from each other - thus allowing our pledge partner and supporter case studies to also act as a resource for other games businesses and organisations to learn from and see how their peers are improving diversity and inclusion in their workplaces.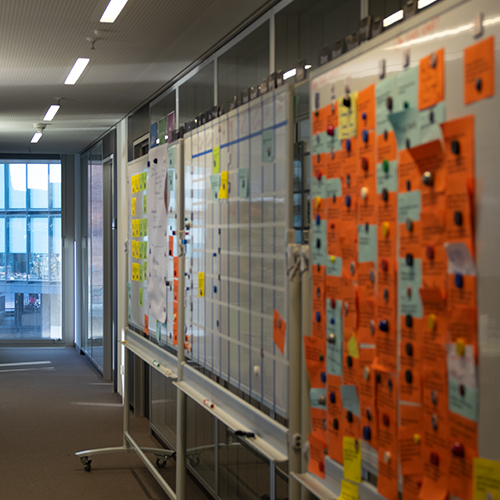 Having been the pledge's first company to sign-up as an International Pledge Partner, Deep Silver Fishlabs have shown how the pledge can apply to businesses outside of the UK. Here's how they are approaching the three pledge pillars:
We became aware of the pledge through our sister studio Deep Silver Dambuster and decided to join as well. Diversity of our employees, in our way of thinking, and representation in our products has always been at the forefront of all of our decisions. We aspire to create a culture where we embrace our differences as our strength, and where our values are the guiding principles for how we work. For this, we made sure to introduce the #RaiseTheGame initiative to all employees in an all-company meeting, explaining what the pledge stands for and why we joined and emphasizing that we are always open to suggestions from our workforce on how we can improve diversity. We're focused on building a Studio where everyone can thrive, while sharing ideas and fostering a fair, collaborative, creative and high-performing culture.
The pledge pillars provided by the initiative gave us a clear but comprehensive framework to think about our diversity initiatives in a more strategic way.
Pillar 1 "Creating a diverse workforce" has been the one we took the most action on in 2020. As a company, we've been growing sustainably, nonetheless, we were lucky enough that our business still allowed us to hire during this most unique year. We are fortunate to work in an industry that keeps thriving despite the global pandemic we live in.
Hiring globally means a lot of initial investment and a certain level of risk for the company upfront. Visa processes cost a lot of time (and even more so with embassies being closed for a couple of months due to COVID) and money. The relocation process must be laid out as clear as possible for the new hire, especially if they are moving their whole household and their family halfway across the world to come work for us. Because of the travel bans, we couldn't fly in candidates for on-site interviews which would have given both
parties more security in their decision before signing a contract.
However, we decided to embrace all these challenges because we've already realized in 2019 how much our international hiring resulted in a stronger, more inclusive workplace culture and diverse thinking (which is essential when solving problems and overcoming challenges – and anybody who has ever created a game knows that there are a lot. All the time.) But what action did we take specifically when it comes to creating a diverse workforce?
We signed a lease on our 3-bedroom FISHLABS flat in the city centre to provide housing for international hires -> Removing a major hurdle in the relocation process.
Started working with a relocation agency -> Ensuring that the visa and relocation process was explained at every step and therefore giving our international hires more security which was important especially during the pandemic.
Informed our hiring managers about these behind-the-scenes changes so they were equipped to answer any questions about our benefits for international hires already during their first interviews.
We're ending the year proudly together with an amazing international team (around 26 nationalities across our 80+ colleagues).
---
What we want to continue focusing on in 2021:
Increased representation and hiring of women. Because representation matters in our team and our games. To create unique experiences for our players, we need to have unique perspectives. Innovation happens through the diversity of perspectives, backgrounds, and experiences that each of us brings to the table. We're doubling down our efforts to attract a wider base of candidates. We'll achieve this by increasing our visibility on international recruitment channels, by posting job ads specifically in female-focused job forums and having more women in hiring manager roles.
We're expanding our HR Marketing and Employer Branding efforts. We're building a robust team of dedicated Ops, HR and Marketing pros that will work on initiatives not only to improve employee retention but also to attract talent, drive inclusion in our workforce and our games, and establish external partnerships that bring us closer to communities and organizations. They'll be focused on empowering our workforce to achieve our aspirations for a better Fishlabs together.
We've also made some changes in 2020 that are reflected in Pillar 2 "Shaping inclusive and welcoming places to work".
At the start of the year, we reviewed our processes and policies to drive inclusive behaviours. As a result, we are now assessing all employees on two categories that reflect our desire to be an inclusive and welcoming studio:
"Knows how to communicate in an intercultural environment "
"Is open-minded and respectful towards colleagues, other cultures, behaviours, and opinions"
Creating a culture of "we" is critical to our success. We encourage leads to gather as much 360-feedback and anonymous feedback as possible before they fill out these evaluation forms to ensure that should there be conflicts around these two topics, they don't go unnoticed and people aren't shy to speak up about it.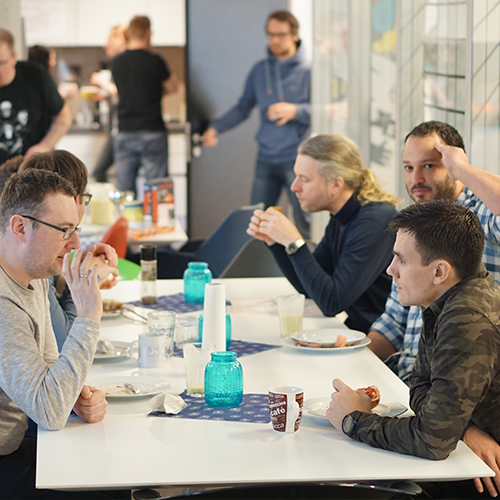 Another important milestone to becoming a more inclusive and welcoming place to work is removing barriers for working parents. Again, especially during the pandemic with schools and nurseries being closed and working from home working parents were facing a lot of stress and difficulties. We were very clear in our messaging to our employees that we don't expect them to log-on at 9 in the morning and forget what's going at home for the next 8 hours – while quite literally sitting at home in the middle of kids running around and home-schooling. A lot of our leads are parents themselves and didn't shy away from being vulnerable and showing their team that they too were struggling with this on some days and that it was perfectly fine to take a longer lunch break, begin working later in the day to make sure everything was taken care of at home first or to hold meetings with a teething baby in their arm 😊
Twice, we've been awarded the Hamburg Family Seal – a recognition from the Hamburger Allianz für Familien (Hamburg alliance for families) consisting of Senate, Hamburg Chamber of Commerce, and Chamber of Trade, that honors local companies with an outstanding family-friendly workplace.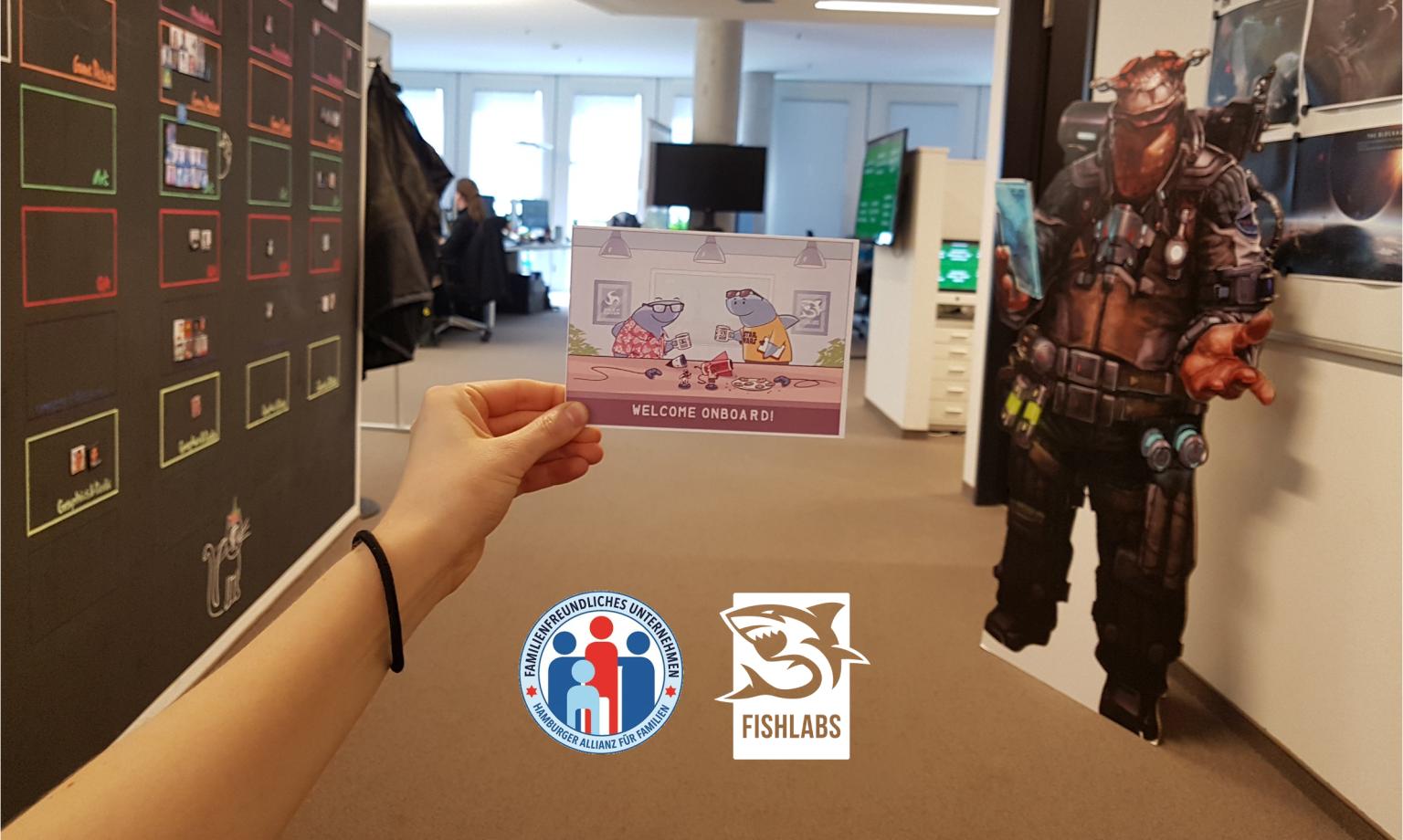 We are humbled with the recognition but proud to share it with our team as well as displaying it on our website to show potential candidates that we are a family-friendly workplace that takes work-life balance, flexible work-time models and supporting parental leave very serious.
Finally, with regards to Pillar 3 "Reflecting greater diversity in our work", we are proud to release our first premium console title in 2021, with a female lead character. Our games can have a powerful impact on how we see ourselves and how we see each other. Diversity enables us to create deeply resonant experiences that connect with our players, and leverage the power of our difference to innovate. We aim to contribute to a more realistic representation of society in the entertainment space.
---
Testimonials from the Team
-----------------------------------------------------------------------------------------------------
"An inclusive workplace invites everyone to bring their authentic self and talents to work on a daily basis. That's what I've found when I joined FISHLABS. The type of environment where I can thrive, and where I feel supported not only company wise but also my from colleagues. An open-minded, collaborative and supportive culture, where everyone is always willing to lend a hand when we have any issue not just at the office but also personal support."
Nesar Ansari, 3D Level Artist
-----------------------------------------------------------------------------------------------------
"As a woman working in the games industry, I am very selective about the studio I want to work with, as I look for an environment that is open-minded and respectful. After working at FISHLABS for nearly two years now, I can only say they have proven to be just that, and that I really feel valued and like a vital part of the team."
Isabelle Blanken, Level Designer
-----------------------------------------------------------------------------------------------------
"Working at FISHLABS always has welcome surprises. It seems as if each and every month, new people join us from all around the globe from very different backgrounds and ready to bring with them their skill sets for which they were chosen. This variety in cultures, backgrounds, and personalities is what brings forward new ideas, concepts, designs, etc. and helps us push ourselves creatively by sharing our collective experiences."
Martin Martelletti, Game Designer
-----------------------------------------------------------------------------------------------------
---
#RaiseTheGame has been a valuable and enriching initiative for our industry and we appreciate that we got to be part of it in its first year of existence together with other studios who are also hard at work to building more diverse and inclusive workplaces. Although this is an important step in evolving our culture, at Fishlabs we don't want to stop with words, but embrace our culture with our collective attitudes and behaviours.
We look forward to collaborating and keep learning together!
---
To read the full One Year-On Report on release, follow Ukie's Twitter for the announcement and details, while keep checking back to the #RaiseTheGame website across the month of February for more case studies and content!