International Women's Day 2022: Women Of TCR
By The Chinese Room Communications Team & Women Of TCR on 07/03/2022
Every year International Women's Day (IWD) comes and goes, graces our social media feeds and highlights the gender pay gap in our industry amongst other discriminations. More recently though, it has become a day inspiring to create a lasting effect and offer real change on how women's contribution to the games industry is valued. The Chinese Room didn't have grand ambitions when we simply organised a meeting between Women of TCR on the 8th of March last year, but were delighted to discover that a shift was about to take place…
Whilst the meeting was supported by the management of the studio, it was not organised by it, and so here we had a worker-led space to celebrate our achievements as Women of TCR, as well as think of ways to improve! The meeting went so well on the day, that we decided there and then to make them a regular thing.
So, for a year now, Women of TCR meetings have become an eagerly awaited part of our work calendar. During them, we check on each other's personal and professional lives, discuss recent promotions and think on ideas on how we could make our studio an even more welcoming place to work at. The meetings are run in a very organic way and always feel like a heart-warming catch-up between pals. It is also always enjoyable welcoming new women into our ranks, a number that is constantly rising!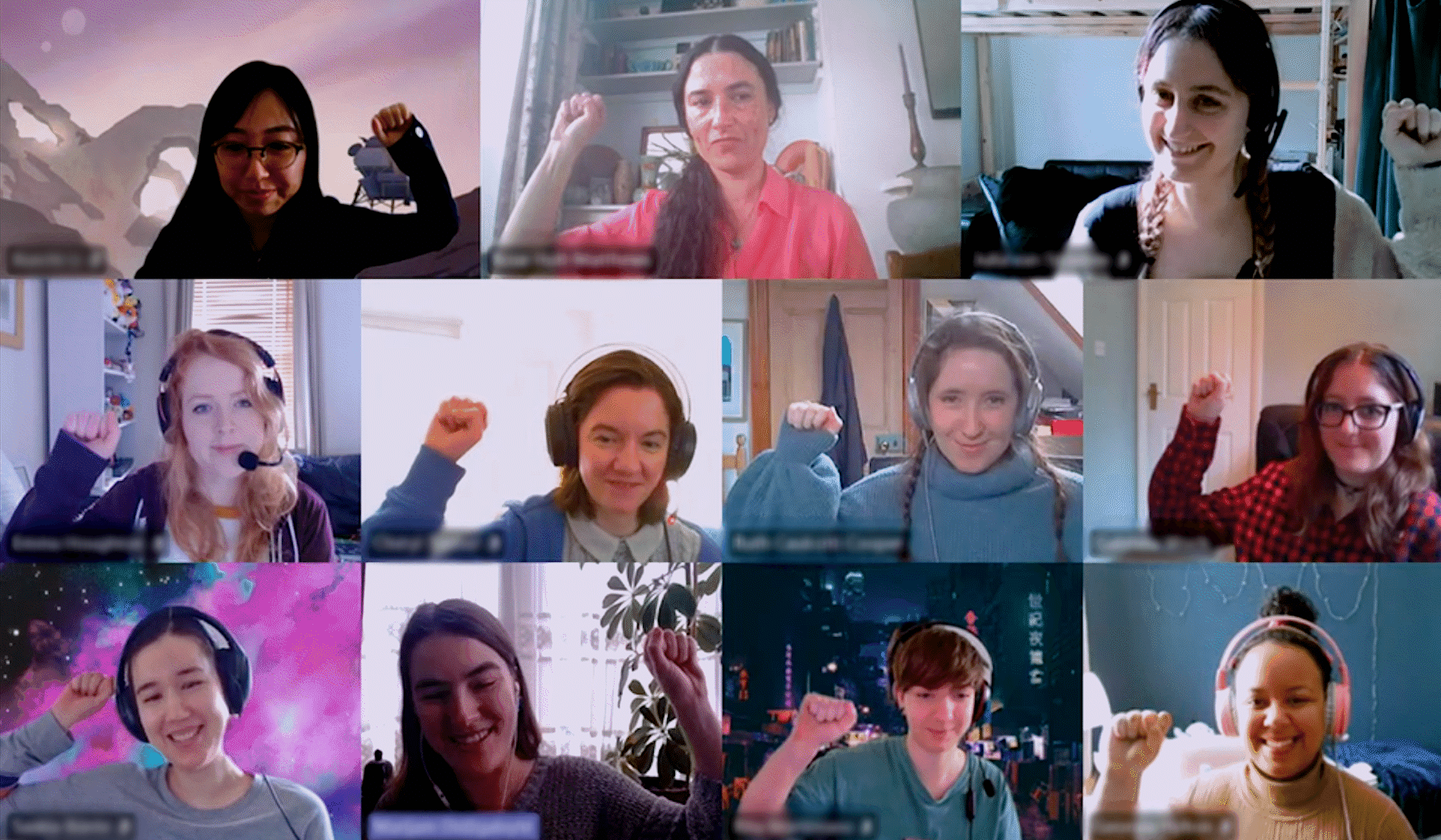 The first meeting took place during a lunch hour, but our request to make these meetings part of our core hours was welcomed by the studio management. It's that good will, that we at The Chinese Room are indeed lucky to have, that allows us to offer suggestions and improvements with the knowledge that we will be listened to. More involvement in the hiring process, swifter promotion process, enhanced maternity leave – these are just a snippets of the themes we have covered in the meetings and subsequently received positive feedback upon bringing it up to the powers that be.
Women of TCR meetings are complimented by other worker-led support groups such as the Neurodiversity in TCR, and other committees within Sumo Group. We are lucky to work for a company where all issues that are brought up are investigated, and a range of potential improvement options are offered. This is the reason why our meetings are always a celebratory, creative space where we can bring up our ideas, big and small, with the awareness that we will be heard. It's a rare and precious instance in our male dominated industry - the solidarity we have with each other contributes to a tight, inspiring, and cohesive work environment, even whilst it can all be quite isolating during COVID times!
Often a positive change in companies comes from the workers themselves, and the most versatile and healthiest studios embrace that and take it in stride. Whilst Women of TCR meetings are only a small initiative, requiring very little organisational effort, they have added to our sense of community in the workplace and help us create bigger and bolder games. We are cooking up some very special titles here at The Chinese Room and cannot wait to present them to the world. In the meantime, it's been delightful to share with you some of the Behind The Scenes of the process of making games, and perhaps even invite you to join us in this mission?
It is all our job to make the games industry a more welcoming, and warmer place to work in. Together, tackling it from a variety of angles – we'll get there. We thank the #RaiseTheGame team for coordinating this great initiative and we'll continue being proud members of this ambitious project.
Further reading
International Women's Day 2021

International Women's Day (IWD) is a global day celebrating the social, economic, cultural, and political achievements of women...