Gaming For RNIB - The Need For Accessibility In Software Design
By Becca McRow-Brewer, Head of Community Giving at The Royal National Institute of Blind People on 17/05/2021
The world needs to become more accessible to all, that is what #RaiseTheGame is all about. The thing is, gaming relies largely on visuals, and what might surprise you is that lots of blind and partially sighted people are active gamers, just with the help of accessibility features.
The games industry has become more inclusive, but there's lots more that still needs to be done to improve the accessibility of games, particularly game design. For example, the majority of games in the top 100 list are largely inaccessible for people with sight loss, who of course want to play without the support of sighted peers.
Every six minutes, someone in the UK begins to lose their sight. The Royal National Institute of Blind People (RNIB) is taking a stand against exclusion, inequality, and isolation to create a world without barriers where people with sight loss can lead full lives. A different world where society values blind and partially sighted people not for the disabilities they've overcome, but for the people they are.
Sight loss shouldn't have to mean losing your passions. Games can be made fully accessible, just think of The Last of Us Part II in 2020, with a proper understanding of user needs and a willingness to change.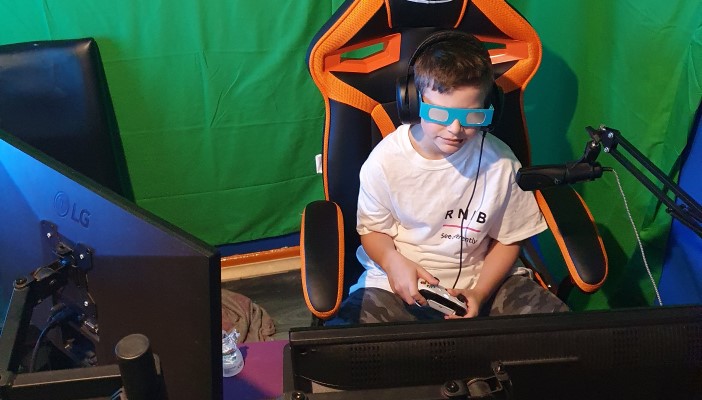 Gaming without barriers
RNIB currently supports gaming groups for blind and partially sighted players across the UK that were set up at the beginning of the year. Members meet weekly in online calls to share their experiences and games they have found to be accessible. They are also looking to work with software developers to consider blind and partially sighted people when designing new games.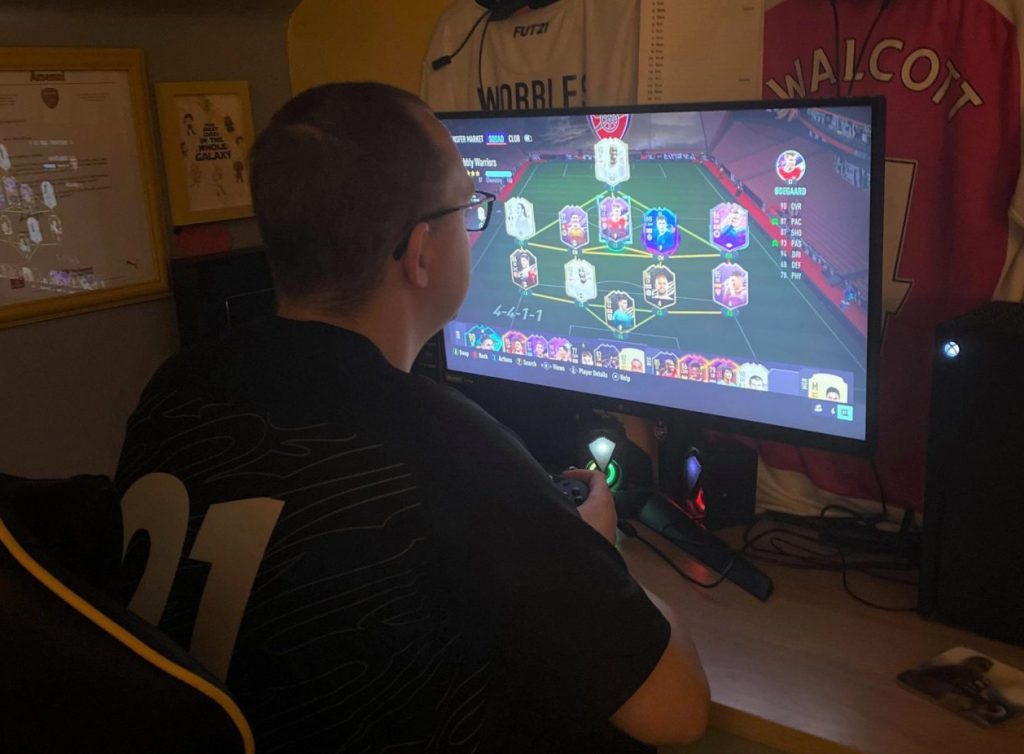 -----------------------------------------------------------------------------------------------------

"I've been gaming since I was a child. It was a brilliant form of escapism for me as it enabled me to play and compete with my fully sighted friends. As my vision has decreased my realisation of the need for accessibility settings has increased. Gaming should be accessible to all and I want to help ensure VI gamers of the future have the opportunity to play any game they want."
Mathew Allcock
-----------------------------------------------------------------------------------------------------

Global Accessibility Awareness Day
Global Accessibility Awareness Day (GAAD) on 20 May 2021 aims to get everyone talking, thinking and learning about digital access and inclusion. RNIB is working hard to make that that change happen, and has launched Gaming for RNIB, asking people to turn their stream into a fundraiser around this date.
More than just a fundraiser, the aim is to get the gaming community thinking about the 2.5 million people living with sight loss in the UK and the barriers they might face in day-to-day life.
Anyone who hosts a Gaming for RNIB fundraising stream will be provided with helpful materials, including overlays and simulation glasses to increase understanding of how their stream might look with various sight conditions; every pound raised will help create a world without barriers for people with sight loss.
---
If you would like to know more, or find out other ways to get involved and help make the UK games industry more accessible for people who are blind or partially sighted please get in touch with communityfundraising.Mailbox@rnib.org.uk