Gaming For Good - It's Game On To End Youth Homelessness
By The End Youth Homelessness Team on 27/04/2021
In a world of increasing inequality, helping to improve social mobility is hugely important. Social mobility refers to the shift in an individual's social status from one status to another. The shift can either be higher, lower, inter-generational, or intra-generational, and it cannot necessarily be determined if the change is for good or bad reasons.
Unfortunately a daunting pitfall is that people can end up shifting lower to the point of homelessness. Homelessness is lacking stable and appropriate housing resulting in them living on the streets, moving between temporary shelters (Including houses of friends, family and emergency accommodation) and/or living in private boarding houses without a private bathroom or security of tenure. This is more often than not due to circumstances out of someone's control, and is especially awful when it happens to young people who certainly have no control on preventing it for themselves.
Young people become homeless every day for everyday reasons; because family life is hard and the odds are stacked against them. With limited means and no support networks, young people struggle with mental health, unable to get a job or find a safe place to live.
Now due to the Covid Pandemic young people are effected even more; a third of working 18-24 year old's have lost work due to Covid and the number of young people claiming unemployment benefits doubled between March and May 2020, reaching over 500,000.
The impact of these realities will have a lasting effect unless we act. With more young people at risk of homelessness, we fear a rise in youth homelessness unless young people get the right help at the right time.
End Youth Homelessness (EYH) is a nationwide movement of the UK's leading youth homelessness charities, supporting over 30,000 vulnerable young people every year. We're working to end youth homelessness on a national scale to give vulnerable young people a future.
Before EYH was established, there was no UK-wide organisation for helping homeless young people. Together with our member charities, we are preventing vulnerable youth from entering a spiral into homelessness by providing safe and stable accommodation, access to employment, education and training opportunities and by supporting mental health and wellbeing.
Together we hosted Gaming for Good, our first foray into the gaming community with a national gaming festival and fundraiser, bringing together gaming enthusiasts of all kinds from across the country in a bid to level the playing field for homeless young people.
And what an amazing experience it has been!
We've been absolutely blown away by the support and generosity shown by our participants, gamers, and event sponsor Zatu, and are delighted to announce we've raised over £27,500!
With this money we can...
Help homeless young people get set up in new homes and provide 215 'move on' packs (Household essentials such as a toaster, kettle or bedding) to help a young person successfully move into independent living and towards a safe, happy future.
Provide 1,130 hours of dedicated support from our Job Coaches to help young people into employment, education and training.
The campaign will remain open for a few more weeks, so it's not too late to make a difference by leaving us a donation.
Gaming is a new area of fundraising for us and something we are so excited to be involved with. Gaming for Good exists to raise vital funds for the young people EYH supports, who have been hit hard by the effects of pandemic and need us now more than ever.
The support and understanding from our work we have seen from the gaming community is truly amazing. For our young people, many of whom are isolated and have limited support networks, the escapism of gaming can be a lifeline. A chance to interact with likeminded people whilst staying socially distant.
In addition to that, we know it's been a tough 12 months for all our supporters and we wanted to bring people together to have some fun whilst doing good at the same time. We have seen how incredibly engaged the gaming community is, how they focus on the importance of creating 'safe spaces' online and promoting inclusivity. That's really important to us and to our young people.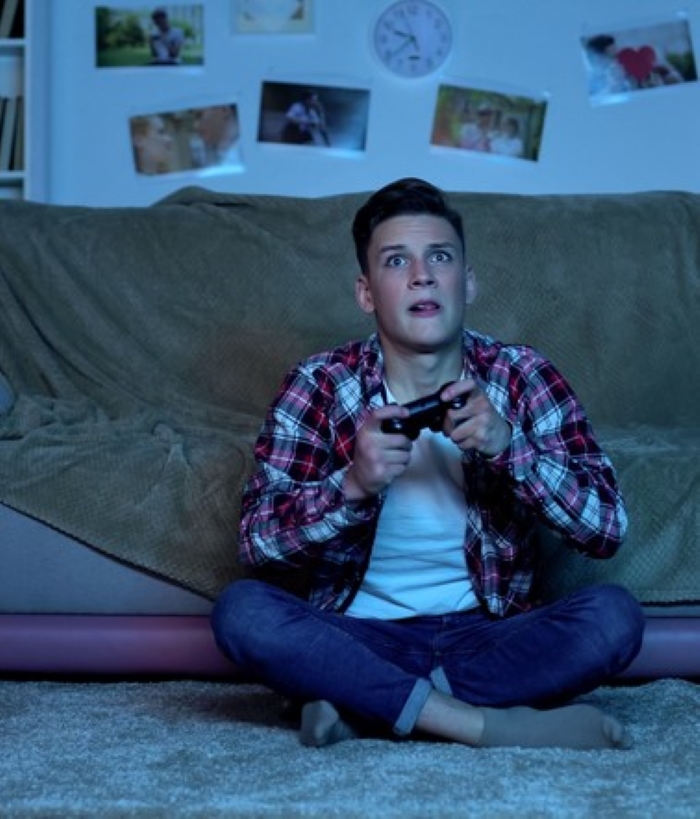 Not to mention employment and training is a huge part of what we do and through this event we want to open young people's eyes to the plethora of careers available in the world of gaming, tech and digital. By showing that this is an industry that cares, we can inspire young people and give them the confidence to explore opportunities in this field, knowing that a career is the surest way of breaking the cycle of homelessness for good.
To see such success with a brand new event, in times like this, is really humbling and credit to everyone in the gaming community that's gotten involved. The money and awareness we've raised will quite literally transform young lives.
We believe that every young person, irrespective of their background, should be able to achieve their full potential and have a place they can call home.
So to that end we say we can't wait to be back with another Gaming for Good and ask will you Game On to help us end youth homelessness for good when the time comes?