Driving EDI Throughout May And June At Deep Silver Dambuster Studios
By Toby Gallagher, Studio Community Manager at Deep Silver Dambuster Studios on 02/09/2021
May and June were a busy couple of months for the team at Deep Silver Dambuster Studios. We ran a host of events, activities, and social media campaigns during both Mental Health Awareness Week (10-16th May) and Pride Month (June).
We want to share with you some of the things we've were up to as a studio and if you've been celebrating, raising awareness, or taking part in your own activities around EDI, let us know on Twitter or LinkedIn.
Mental Health Awareness Week at Dambuster
Mental Health Awareness Week is a time when we are encouraged to speak openly about our mental health, discuss help and support services and learn how we can have a positive impact on the well-being of ourselves and those around us.
This year, the Well-being Committee at Dambuster organised a series of informative and fun events for the whole studio to get involved with:
Virtual Coffee Mornings
When most of us are working from home, we can easily lose the social interaction we get when based in the studio. During Mental Health Awareness Week, we held virtual coffee mornings on Monday, Wednesday, and Friday over Microsoft Teams.
It was a chance for our studio members to catch up with colleagues whilst enjoying their morning brew. For some of us, it was an opportunity to interact with new starters and people from other departments we may not work with daily. Due to their success, we've since decided to make the coffee sessions a regular event, occurring every two weeks.
Guest Speaker: Kate Jackson of Wellbeing Therapy Solutions
Kate Jackson is an independent occupational therapist. She has worked in mental health services in the NHS, as a lecturer in higher education, and as a clinical lead occupational therapist in a hospice setting. We invited Kate to give four different 30-minute sessions on the topics of: 'Tips for Better Sleep', 'Stress Awareness', 'How to Have Well-Being Conversations' and 'An Introduction to Mindfulness'.
We had a brilliant turnout for each session, and the studio had the chance to ask Kate their questions during a Q&A. A big thank you goes to Kate for delivering such helpful and informative sessions to the studio.
Mindfulness Walk Photography Competition
Getting out for a walk each day can have a positive impact on our mental health and well-being. We offered a prize to the Dambuster who could capture the most interesting photo whilst out having a stroll during May.
Here's the winning shot, taken by Jamie from the Art Department.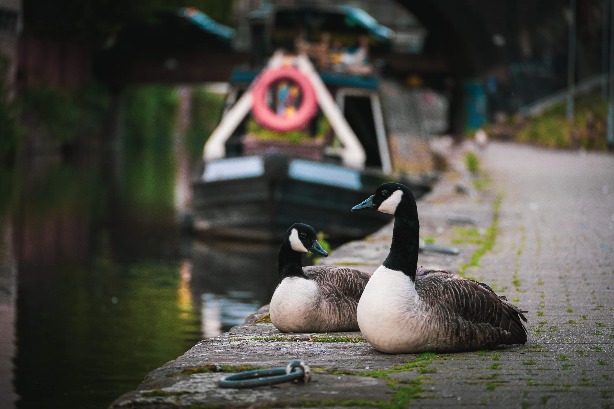 LEGO Model Competition
Taking time to do something creative and focusing our attention on making something - either on our own or with friends and family - can benefit our mental well-being.
We set our Dambusters the challenge to produce a LEGO masterpiece. There were no rules other than that it had to be a new build, and the best entry was guaranteed a prize. Liam from the Art Team was the winner this time, with his LEGO recreation of the Dambuster office (not to scale, for obvious reasons!) taking the top spot.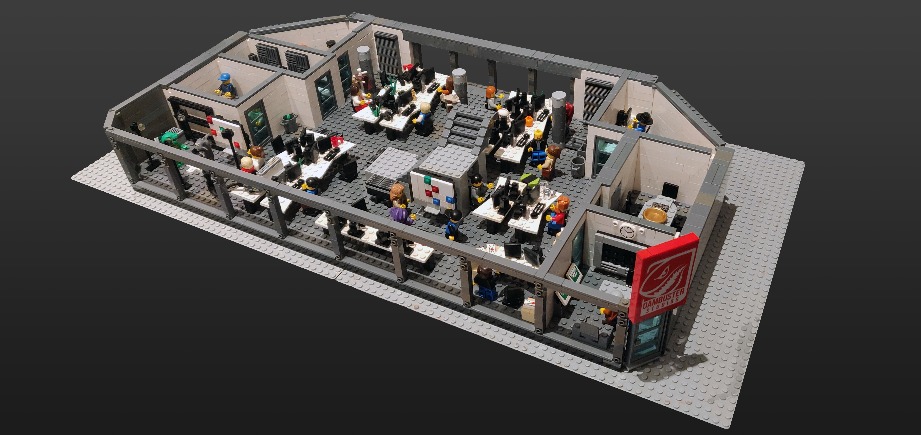 Pride Month at Dambuster
June is Pride Month, a time when we celebrate LGBTQ+ communities worldwide, teach about tolerance and highlight the importance of diversity and inclusion. At Dambuster, diversity and inclusion is something we are passionate about, so we had to step up for June. Here's what we got up to:
Social Media Campaign: Who is Your Favourite LGBTQ+ Character?
Last month, we asked the team to tell us about the LGBTQ+ video game character(s) they find inspiring or just plain awesome. We had a range of unique answers from The Last of Us' Ellie through to The Sims, each with their own reasoning.
You can check them out by heading to our Twitter or LinkedIn feed, and whilst you're there, let us know which LGBTQ+ character is close to your heart in the comments.
Pride Logo Design Competition
We challenged the team to design a Pride-themed logo throughout June to be printed on a line of merchandise in the near future. Quality Assurance Tester, Kyle and Lead 2D/UI Artist, Leanne submitted designs - both were great for their own reasons.
In the end, we didn't want to see anyone's hardwork go to waste, so we combined the two designs. You can see the final design below. We also used the opportunity to ask the team for a donation to a local LGBTQ+ cause when receiving their rainbow emblazoned swag.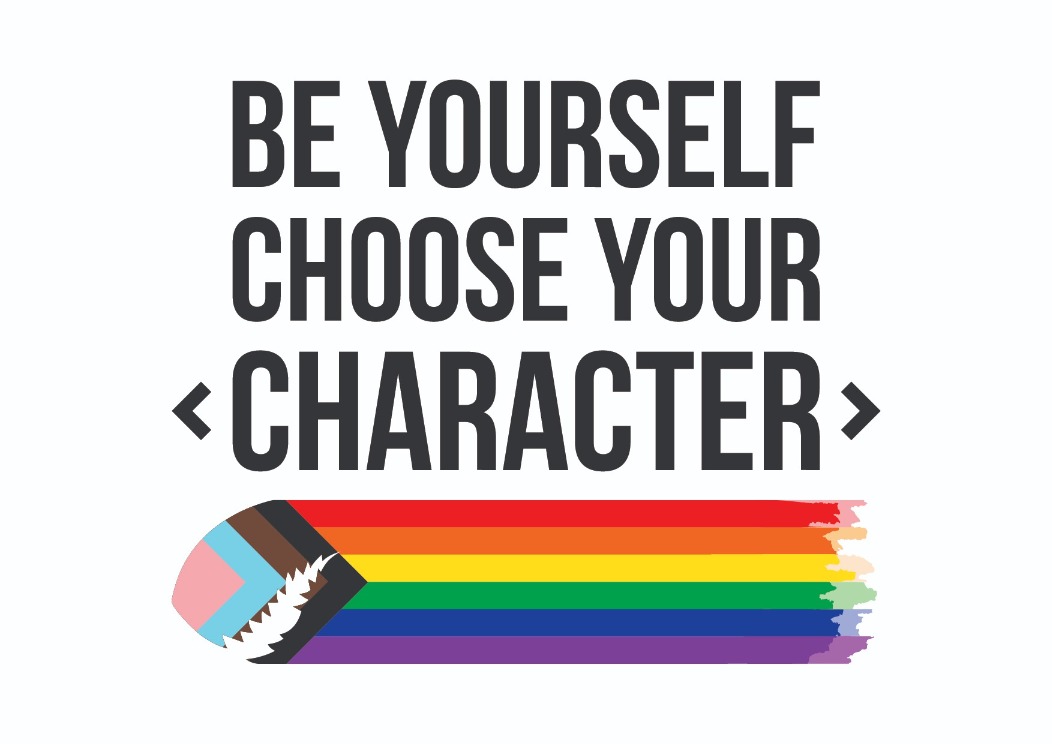 Guest Speaker: Robin Gray of Gray Jones Media
Robin Gray is the co-founder of Gray Jones Media, which specialises in magazines, podcasts, events and TV shows, including the hugely popular Gayming magazine (That is also supporter of #RaiseTheGame), and the recently launched Gayming Awards. On 23rd June, we invited Robin to deliver a virtual talk titled 'Why Representation Matters' to the whole studio.
We learnt about what it means to have authentic representation in games, the challenges currently facing LGBTQ+ players, and much more. Thanks go to Robin for such an informative talk; we certainly learnt a lot.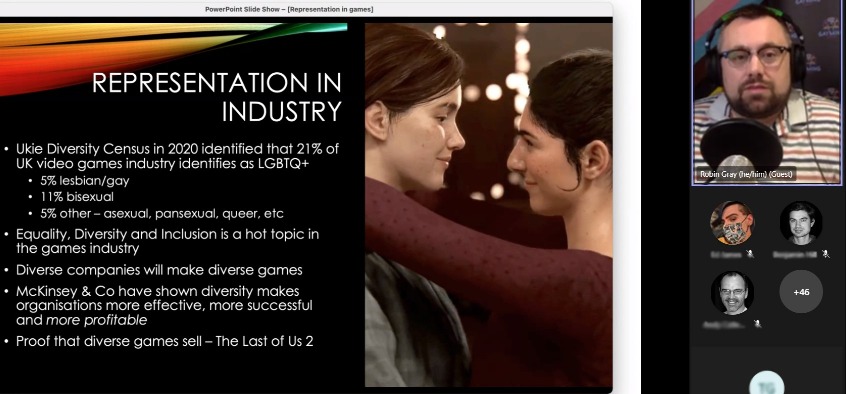 More Than Just a Week or a Month
It's great to shine a light on mental health and well-being during Mental Health Awareness Week and to talk about diversity and inclusion during Pride, but it's important to keep conversations alive and progress being made all year round.
At Deep Silver Dambuster Studios, we are working to make sure this happens.
We now have an internal Well-being Committee consisting of seven trained mental health first-aiders. They are responsible for developing and implementing initiatives to improve the mental health and well-being of the whole studio.
We also have the Diversity Council, which comprises eight volunteers from various departments in the studio, including Design, Narrative, Production, Operations, Community, and Art. Like the Well-being Committee, they are actively working on tasks to help foster diversity and inclusion within the studio as well as in our work.
We're looking forward to sharing more from the progress these internal working groups make in future blog posts, both here on the pledge website and on our own blog, keep your eyes peeled for more content soon.