Diversity Role Models: Embedding Inclusion And Empathy Through Education And Role Model Storytelling
By Miranie Jogakumar (She/Her), Marketing and Communications Officer of Diversity Role Models on 17/03/2022
Diversity Role Models (DRM) is a registered charity established in 2011, that actively seeks to embed inclusion and empathy in the next generation.
We strive to create an education system in which every young person will know they are valued and supported, whoever they may be – our vision is a world where everyone embraces diversity and can thrive.
What we do
DRM works in primary and secondary schools and colleges to create an inclusive culture that educates students to tackle bullying.
Only 27% of secondary school students say... their school would be safe for LGBT+ individuals to 'come out' as LGBT+. We embed inclusion and build empathy through educational workshops in schools featuring LGBT+ and ally role models. Each workshop features at least one volunteer role model who shares their personal lived experience as part of the educational session.
We strive to ensure every student feels welcome at our workshops, which are designed to be developmentally-appropriate and cover a range of topics including families, sexual orientation, gender identity, language, stereotypes, discrimination, and bullying.
Our blended learning model, both online and in the classroom, provides safe spaces where students can explore difference and consider their role in creating a world where everyone feels accepted.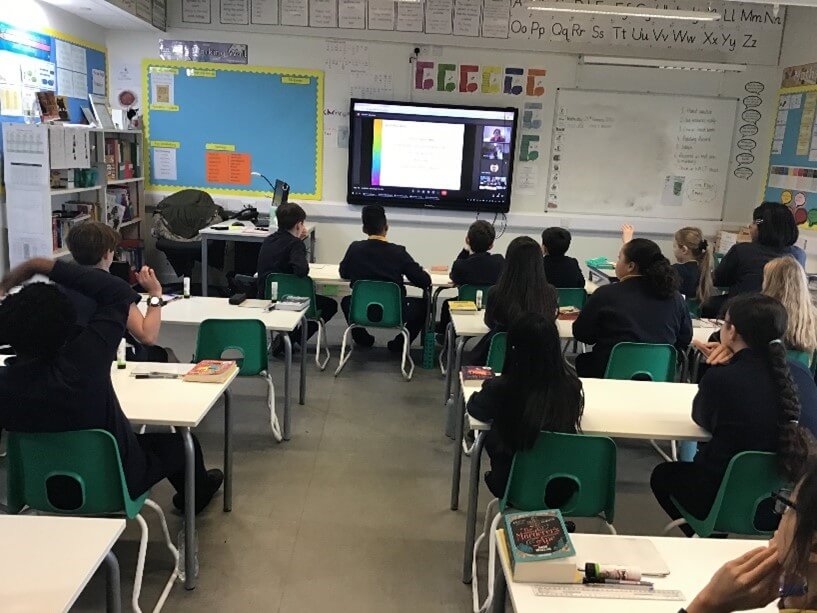 To promote sustained change, we supplement student workshops with training for staff, governors, and parents/carers. We trigger a whole school culture shift through embedding inclusion in both behaviours and systems. Over the past decade, DRM has worked with almost 130,000 students and over 10,000 staff, governors and parents/carers.
---
"I think that the work DRM does is vital to sustaining a safe environment in school. My school is often a difficult and hostile environment for the queer community and when DRM came to visit it gave a whole new perspective on the story. Not only did their workshops help other students to accept and become more respectful of their queer peers but it also helped me to accept the reality that I live in.
[…]

My school took a lot from me and DRM helped me re-gain a sense of determination, I wasn't going to settle for my situation. They helped me and other queers at my school to gain confidence and direction. They are the spark to a great explosion of acceptance and change."
---
Who are role models?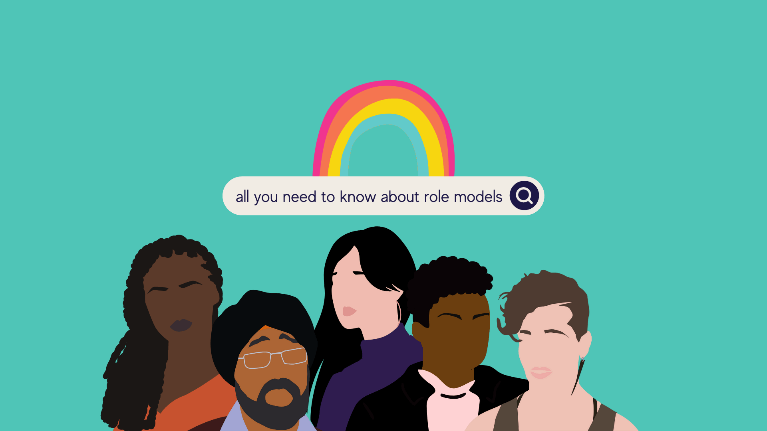 Role models are storytellers; they are volunteers who are integral to our educational workshops.
Role models share their story in a classroom setting to inspire empathy among students and young people. Drawing on their own personal, lived experiences, they bring diverse perspectives from religion to mental health. View a role model story here.
In primary schools, role models talk about their own diverse family set-ups, that may not always fit into societal norms. At the secondary level, role models discuss different identities, e.g. 'coming out', or explain what being an ally means to them.
---
"I'm proud to be a gay man and I'm also proud to be a gamer and streamer. For me the two are both core parts of my identity.
I love going into schools with Diversity Role Models, to share my story and support the next generation to understand that they should feel free to be their authentic selves.

To me, it's only natural that this extends to my stream and the other gaming communities I'm part of. I want to be the role model that I needed when I was younger, and an obvious way of doing that has been using my platforms to raise over £3,000 for Diversity Role Models and their vital work."

---
We also have a new project in-progress, funded by the Department for Education: Embracing Difference, Ending Bullying.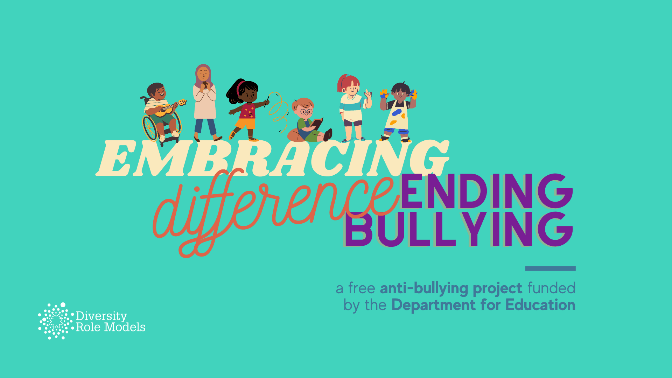 This project has given us the opportunity to expand our focus onto other protected characteristics (race, religion/belief, disability, sex, pregnancy/maternity, age, marriage/divorce, alongside sexual orientation and gender identity) broadening our pool of role models and stories to tackle bullying across all schools in England.
Get involved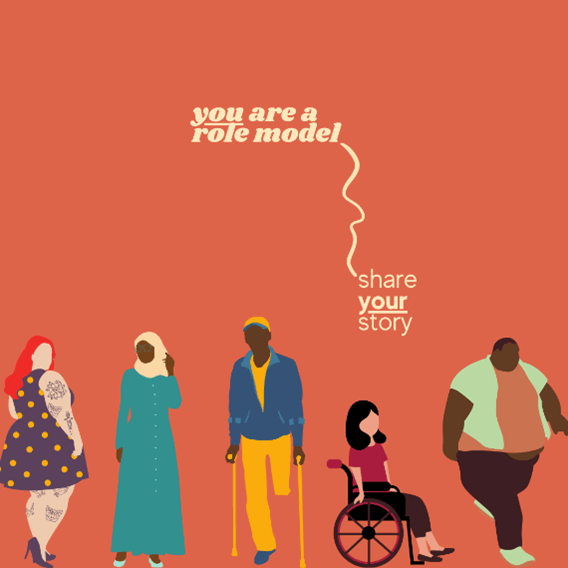 Anyone with a story can be a role model!
1. Register interest – head over to our website and sign up; you may choose to opt-in to be considered for our Department for Education-funded project.
2. Attend training – join a 2-hour (virtual) training session, where you'll learn how to share your role model story.
3. Complete DBS check – consent to checks on your suitability to volunteer with children and submit your ID documents to complete a DBS check.
4. Share your story – attend a student workshop and share your story; make a difference in the lives of the next generation.
---
"I believe in the power of storytelling as a way to influence a more inclusive culture. I wish I'd had an LGBT+ role model to turn to when I was at school."
---
We also have plenty of other volunteering opportunities available – learn more here. If you'd like to support us by fundraising or donating, check out our support page.
And, follow us on Facebook, Twitter and Instagram to keep up to date with our work!